February is Black History Month. A perfect opportunity to honor and recognize Black Americans who have acted as leaders, role models, and heroes in our communities. Through out history, Black Americans have played a major role in the movement to end sexual assault. This month, we invite you to meet just some of the trailblazers who have shaped the movement, beginning as early as 1813. 
Harriet Ann Jacobs (1813-1897)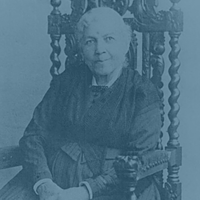 Harriet Ann Jacobs was an abolitionist speaker, educator, and social worker. Enslaved at birth, Jacobs was a survivor of sexual abuse from a slave owner and would later successfully escape to the North. Jacobs wrote the first female slave narrative, "Incidents in the Life of a Slave Girl," where she spoke out about the sexual abuse that enslaved women like herself endured. Jacobs was a courageous woman who used her story to break the silence and empower those like her who have faced a lifetime of abuse and oppression. 
"The brightest skies are always foreshadowed by dark clouds." -Harriet Ann Jacobs
---
Frederick Douglass (1818-1895)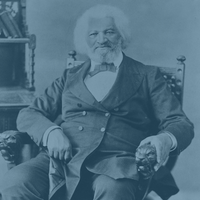 Frederick Douglass was an abolitionist, public speaker, and women's rights activist. Born by a white slave owner who raped his mother, Douglass became a true ally to racial and gender equality. Douglass was well-known for authoring the abolitionist newspaper, "The North Star." He was particularly committed to the women's suffrage movement, and advocated alongside other heroic figures such as Sojourner Truth to highlight the exclusion of Black women and voting rights. Douglass was a true hero who was committed to granting a voice to the unheard. 
"You are not judged by the height you have risen, but from the depth you have climbed." -Frederick Douglass
---
Ida B. Wells-Barnett (1862-1931)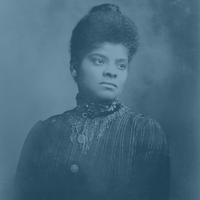 Ida B Wells-Barnett was a journalist, activist, researcher, and teacher. Wells-Barnett was fully committed to battling on the frontlines to put an end to sexism, racism, and violence against Black men and women. She was particularly devoted to shining a light on the horrors of lynching Black men under false pretenses, something the south had been notorious for. Through thorough investigation, Wells-Barnett was able to disprove many of the rape allegations that had been made to justify lynching these men. Her devotion to ending violence against Black men and rights for Black women are just a few ways that Wells-Barnett advocated for significant change. 
"The way to right the wrongs is to turn the light of truth upon them." -Ida B. Wells-Barnett
---
Recy Taylor (1919-2017)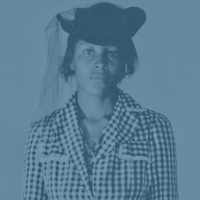 Recy Taylor is well known for her bravery and refusal to keep quiet about sexual violence. On her way to a special event on September 3, 1944, Taylor was abducted and sexually assaulted by a group of white men. Even despite her brave explanation of the incident and plenty of evidence, the men were not taken into custody. Well-known civil rights activist, Rosa Parks, heard Taylor's story and showed her support by further investigating the case. In a time of such injustice, Taylor and Parks were resilient in paving the way to justice by courageously telling their stories, and advocating for a better future in their communities.
"I would like to be known as a person who is concerned about freedom and equality and justice and prosperity for all." -Rosa Parks
---
Miss Major Griffin Gracy (1940-Present)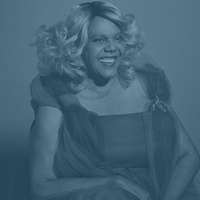 Miss Major Griffin Gracy is a pioneer in the LGBTQ community. Gracy is a transgender woman who has courageously paved the way for members of the LGBTQ community as an advocate, prison abolitionist, and a voice against the injustices that the trans community faces. Gracy is well aware of the intersection between systems of power and oppression, and how transgender individuals are the most disproportionately affected by violence. Such violence often includes sexual violence, something that Gracy takes very seriously within her community. Gracy is a strong leader in the movement to end LGBTQ and transgender violence.
"We're all part of one another. I would want people to understand who we are as human beings. I want us to look at the similarities more than the differences." -Miss Major Griffin Gracy 
---
Gloria Allen (1946-Present)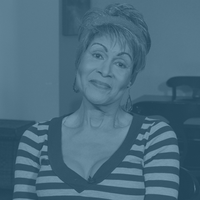 Gloria Allen is a transgender woman and trailblazer in the LGBTQ community. In 2010, she opened a charm school that welcomed and taught trans youth. As a survivor of sexual assault and other forms of violence due to her identity, Allen's advocacy inspires and empowers Black trans individuals, and the LGBTQ community as a whole. Allen is known for her refusal to back down, and to be anyone but herself. "Mama Gloria" is a film documentary telling the story of Allen's resilience and further paving the way to inspire all communities to fearlessly embrace who they are. 
"I think it's so important to have a different narrative than the one we so often see in the media, of violence and conflict and strife and discrimination. All of those things are real and they do exist, but that's not the totality of the Black trans experience." -Gloria Allen
---
Tarana Burke (1974-Present)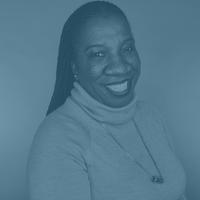 Tarana Burke is an activist, community organizer, executive, and survivor of sexual assault. In her teenage years, Burke had already been advocating and leading campaigns for issues such as housing inequality, racial discrimination, and economic injustice. While working an organization called The 21st Century, Burke met many women of color who, like her, were survivors of sexual violence. Burke felt that she could relate to these women, thus founding the infamous #MeToo movement. Today, the #MeToo hashtag is known for its incredible success and creating involvement around ending sexual violence and empowering survivors. 
"The work of #MeToo is about healing. It's about healing as individuals and healing as communities." -Tarana Burke
---
Ashanti Branch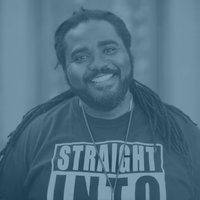 Ashanti Branch is the founder and executive director of The Ever Forward Club, an organization committed to empowering inner city boys to achieve their full potential. Branch was raised by a single mother and would later begin his career as a tutor for struggling inner city youth. Branch soon became passionate about mentoring young men of color towards both educational and emotional growth. In 2015, Branch starred in the film, "The Mask You Live In." This film explores the culture around the expectations of masculinity: Branch played a significant role in explaining how to break the cycles of violence among inner city youth, including sexual violence. Throughout the documentary, Branch offers insight on removing the "mask" of toxic masculinity and instead achieving greatness.
"I'm hoping that even in the thing that you are currently surviving an currently pushing through, that you are finding ways to keep yourself supported." -Ashanti Branch 
---