Join us in celebrating five aapi figures who pave the way for survivors
May is Asian American & Pacific Islander Heritage Month. In honor of AAPI Heritage Month, we celebrate five AAPI figures who have been imperative in the fight against sexual violence. Not only are many of these figures survivors themselves, but they have dedicated much of their work towards supporting and empowering other survivors, helping them navigate life after sexual assault. Whether its empowering survivors to become leaders in their own communities or having the courage to inspire audiences with their own stories, there's no question that these trail blazers faced a similar struggle to all survivors. This month, we celebrate these figures for their resiliency and dedication to empowering survivors and bystanders within their communities. 
---
Cecilia Chung
Cecilia Chung is a civil rights advocate and well-known advocate for the transgender community. As a transgender woman, Chung noted the startling amount of violence and death within the transgender community. Chung continues to fight tirelessly for the rights and safety of transgender individuals. We celebrate Cecilia Chung for her commitment to ending violence in marginalized communities. Learn more about Cecilia Chung here.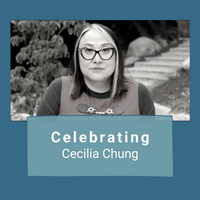 Sohalia Abdulali
Sohalia Abdulali,is a survivor, writer, counselor and activist. Abdulali wrote the book, "What We Talk About When We Talk About Rape," which highlights societal assumptions, misconceptions, and pressing questions about sexual assault. We celebrate Abdulali for her courage in starting a crucial conversation that many wish to avoid. Learn more about Sohalia Abdulali here.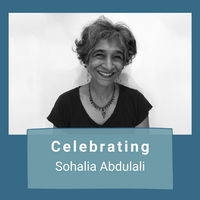 Chanel Miller
Chanel Miller is a writer, artist, survivor, and activist. Miller is well known for writing her memoir, "Know My Name," which challenges common assumptions made about sexual assault. We celebrate Chanel Miller for her resilience, and for writing a piece fit for both survivors and active supporters within the community. Learn more about Chanel Miller here.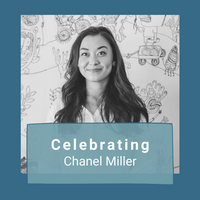 Minh Dang
Minh Dang is the Executive Director of Survivor Alliance, an organization that empowers survivors to be leaders in their own communities. As a survivor of human trafficking, Dang was recognized by the White House as a Champion of Change for her leadership in the effort to end human trafficking. We celebrate Minh Dang for her commitment to empowering survivors and inspiring them to become leaders. Learn more about Minh Dang here.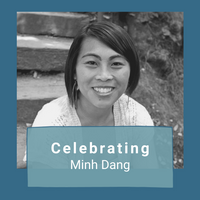 Amanda Nguyen
Amanda Nguyen is a civil rights activist, social entrepreneur, CEO, and Nobel Peace Prize Nominee. As a survivor of sexual assault, Nguyen became the founder of Rise Now, an organization that fights for survivor rights. Nguyen also played an important role in the Sexual Assault Survivors' Bill of Rights, which passed unanimously through congress. We celebrate Amanda Nguyen for her voice and dedication to survivor advocacy. Learn more about Amanda Nguyen here.