Changing the Conversation 2020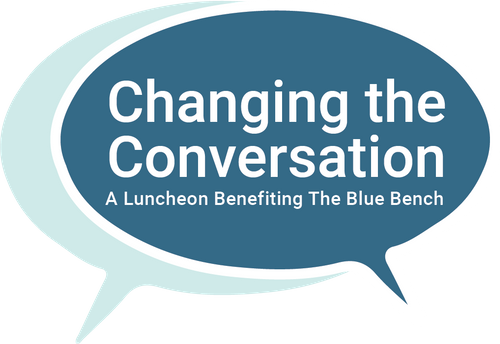 **UPDATE: In consideration of the health of our friends and family, we are postponing the annual Changing the Conversation Luncheon from April 28, 2020 to a future date. If you are a current ticketholder, your admission will be honored at the future event. We will announce the new date once it is finalized.**
The Blue Bench, metro Denver's only comprehensive sexual assault prevention and support center, today announced that Stacy Galbraith and Edna Hendershot will be the featured guests at its April 28, 2020 Changing the Conversation Luncheon. Galbraith and Hendershot, the true heroes who inspired the Colorado detectives depicted in the hit Netflix series Unbelievable, will take part in a conversation moderated by award winning journalist Chris Vanderveen.
Attendees of the event will have the unique opportunity to hear firsthand details from Galbraith and Hendershot about the highly-publicized investigation that eventually lead to the prosecution of a serial rapist.  Additionally, the pair will discuss the importance of believing and supporting survivors and will share their experiences as sexual assault investigators.
The luncheon will begin at 11:30 a.m. on April 28, 2020 and will be held at The Ritz-Carlton, Denver. Individual tickets may be purchased on The Blue Bench's website. For sponsorship opportunities, please contact Chase Whisenhunt at 303-329-9922 ext. 316 or cwhisenhunt@thebluebench.org.