The Youth Engagement Program is a youth-led program facilitated through The Blue Bench. We believe that as young people, we can be leaders in the prevention of sexual violence. We focus on how we can work together to change the culture, intervene to help each other, and make it safe for our peers to talk to us if they are a survivor. We invite you to join us!
For Sexual Assault Awareness Month (SAAM) we want to challenge youth to use their creative skills to continue to have the conversation about sexual violence. Each week we will post a new theme, and participants will use the theme to create a piece of art. We know art looks different to many people so use whatever medium you'd like i.e. poem, drawing, painting etc. Once you're ready to post please use the hashtags: #SAAM2020 #TheBlueBench #CTC2020
Youth SAAM Art Challenge Guidelines:
Post can come from organizations or individuals
Weekly themes will be posted every Wednesday to help guide your artwork
Once you complete and post your artwork tag at least three more people
All types of posts are accepted including video, photos, poems, digital art, collages, etc.
Please use this challenge to spread awareness of sexual violence and support survivors
Tag @thebluebench on your posts in Instagram
Weekly Themes
April 22 - #Consent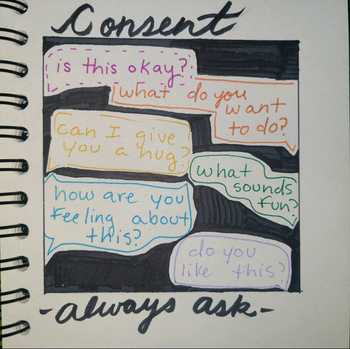 Meet YEP Members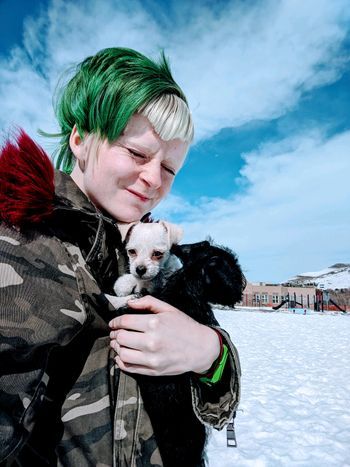 Tori: "I joined the Youth Engagement Program at the Blue Bench for so many reasons. Social Justice has always been incredibly important to me. The school I go to really adopted volunteer work into our schooling. When the Blue Bench came to my school I knew I wanted to help create a safer environment when it came to sexual violence. I began going to meetings, discussing what was important to me, and learning how to help. That is what made me keep coming. It has helped me bring more purpose to my art work, educate others, and just become a more knowledgeable person in general on how to help society feel safer."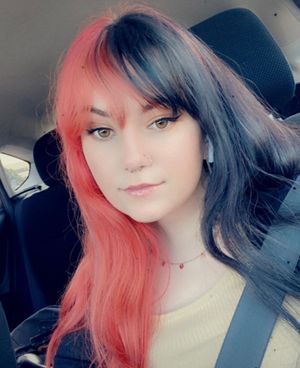 Hey! I'm Ashley. I joined the Youth Engagement program because I've seen how prevalent sexual violence is, and how it's rarely spoken about. I joined the YEP two years ago, and being a part of the YEP has helped me decide that I want to be a counselor who works with victims of sexual assault and domestic violence. I love being a part of the YEP because I'm passionate about working with Prevention Specialists to inform my peers and my community about sexual violence and how to prevent it, as well as trying to erase the stigma that surrounds survivors discussing their experiences.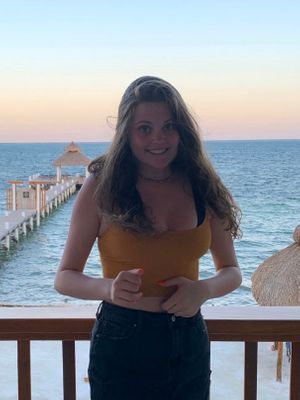 Trudy: "I joined YEP because I care about the issues we address and I think they should be more recognized and taken very seriously. The Blue Bench has given many presentations at my school and in my classrooms over the years, and the presentations they gave pushed me to reach out and get involved with this program. I'm trying to do my part in helping with issues like sexual assault and bringing more awareness to consent by joining this group, completing projects and getting my school involved with these issues. I think YEP is an amazing program to help bring awareness to these issues while creating a safe and judgment free zone to talk about these issues and what we can do to help end it."