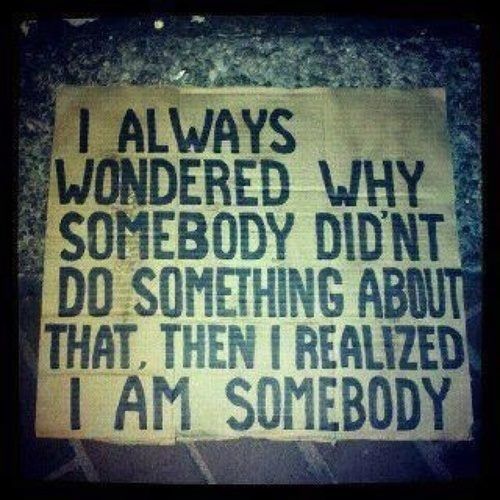 By now you are likely familiar with the details of the Stanford rape case, in which an unconscious young woman was sexually assaulted next to a dumpster behind a frat house by Brock Turner, who was found guilty on three felony counts of sexual assault.
By now you have likely heard the outcry over the fact that Turner was sentenced to a disappointingly lenient 6 months in county jail and three years' probation for his crime, due to the judge's concern that "A prison sentence would have a severe impact on him."
And by now you have hopefully read (or heard) the victim's powerful letter to her attacker, an eloquent and raw depiction of the physical, emotional and psychological pain of her assault –pain felt by so many victims of sexual violence– as she endured a year of reliving her attack while subsequently navigating through a difficult legal process.
However, the detail often mentioned, but worthy of additional attention, is that of the bystanders. The two men on bikes who felt that tell-tale punch in their gut that something wasn't right as they rode past the dumpster where they saw Turner on top of a clearly unconscious woman. These men not only called out to Turner, prompting him to flee the scene, but went so far as to tackle him and restrain him until authorities arrived. And while this type of physical intervention is not always required, it's a good reminder that any intervention at all, can drastically change the outcome of a crime.
Imagine, as the victim did following her assault, how different the assault might have been had those men not rode by…and even more importantly, had they not chosen to be active bystanders. For the victim, who awoke on a hospital gurney with no recollection of the attack, these two men provided her with what may be the only clarity she will receive from that night, considering the narrative was largely shaped (and changed repeatedly) by her attacker.
Now imagine again, that every time you saw something upsetting, dangerous, cruel, violent or even just a little bit "off", you stepped in. Imagine if we all did that. That is the power of bystander intervention…and it's a power each one of us possesses.
"I sleep with two bicycles that I drew taped above my bed to remind myself there are heroes in this story," said the survivor in her letter. "That we are looking out for one another."
Of the ups and downs of this case, this is perhaps one of the most important victories: when we look out for one another, it makes a difference. The intervention of these two men stopped the assault. It provided an eyewitness account. It provided the victim with a small sense of peace knowing that there is still humanity and care in the world. And it helped secure a lifelong place on the Sex Offender Registry for Turner.
It is undeniable that many aspects of this case went wrong: the horrific assault of a young woman, the victim blaming that surrounded her, the emergence of rape apologists touting Turner's "promising athletic career" as an Olympic-hopeful swimmer and the 6 month sentence (far less than the maximum 14 years possible) that the perpetrator's father insists is still too harsh. In fact, elected Judge Aaron Persky, who ruled on this case, faces a recall challenge. A petition has been circling calling for his removal from the bench.
Yet despite all that, we must also work to expand upon the victories in this case as well. A conviction (though not attached to a satisfying sentence) suggests that the community at large—a jury, in this instance—is beginning to understand the severity of rape culture and the harmful attitudes constantly perpetuated by society. After all, as the victim mentions in her letter:
"You are guilty. Twelve jurors convicted you guilty of three felony counts beyond reasonable doubt, that's twelve votes per count, thirty ­six yeses confirming guilt, that's one hundred percent, unanimous guilt."
Scientifically-supported prevention programs are on the rise, many of which utilize an active bystander model that begins teaching children from a young age about their role as potential active bystanders, rather than as potential victims or perpetrators. This model, used here at The Blue Bench, creates an attitude and knowledge change around sexual violence. Data supports that those attitude shifts increase participants' willingness and confidence to intervene.
With proactive education, we have an opportunity to teach our children, our friends, our coworkers and our families how to engage as active bystanders and how to challenge victim blaming behaviors. We have an opportunity to foster a generation that is armed with knowledge and empathy and is committed to the safety of one another. We have the opportunity to create communities full of "people on bikes".
And though we have much, much work to do to change the way we are talking about sexual assault, the fact is, we ARE talking. Please keep talking.
If you are part of the committed Denver metro community, The Blue Bench is excited to bring prevention and education programs to your students, employees, organizations and more. You can check out our multiple program offerings here.