SPECIAL EVENTS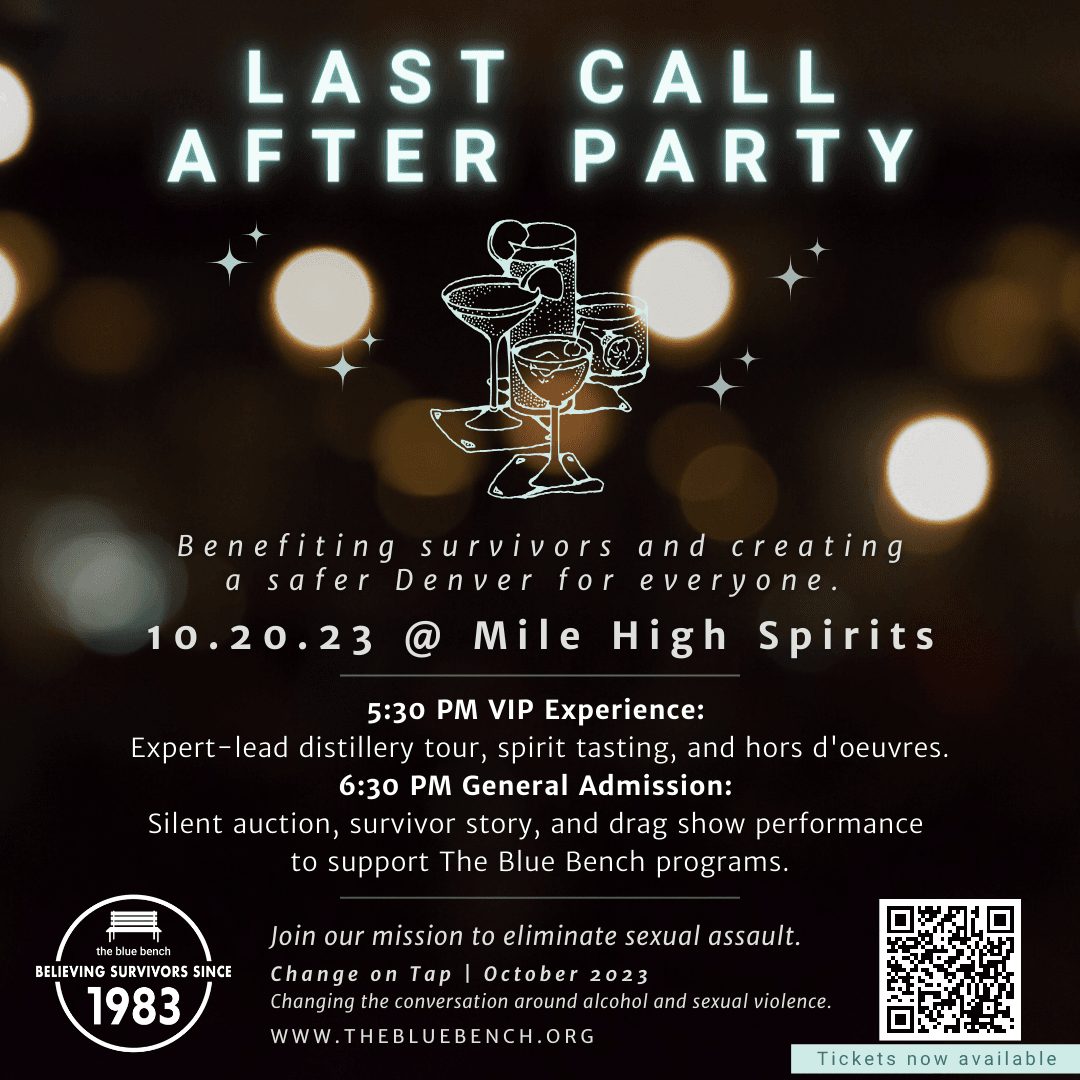 Tickets are now available for our Last Call After Party! Celebrate our collective strength to eliminate sexual assault. Enhance your night with our VIP ticket package: enjoy an expert-lead distillery tour, spirit tasting, and appetizing hors d'oeuvres.
---

Join us for "Change on Tap," a transformative month-long campaign dedicated to reshaping conversations about sexual assault and alcohol. Our initiative teams up with local establishments to foster education and empowerment within our community. Become a positive bystander and advocate for change as we learn to create a safe, respectful Denver.
Together, we can make a lasting impact. Visit our website for event details and participation information.
Be a change-maker! Sponsor our Change on Tap campaign to show your support for sexual assault survivors. Pick which package works best for you, or collaborate with our team for a custom package.
**Why Sponsor Change on Tap?**
1. **Visible Impact:** Your brand will be prominently showcased to a diverse and engaged audience, highlighting your commitment to end sexual violence.
2. **Networking Opportunities:** Connect with industry leaders, community advocates, and potential collaborators who align with your values.
3. **Community Goodwill:** Demonstrate your company's social responsibility and dedication to driving positive change.
We offer various sponsorship levels to accommodate different contributions, ensuring that every partner's support is acknowledged and celebrated. Your involvement will play a pivotal role in creating a lasting impact.
If you or your organization are interested in becoming a sponsor for Change on Tap, please reach out to Kaylyn Fern: kfern@thebluebench.org. Let's collaborate to make a meaningful difference and foster positive change together.
---