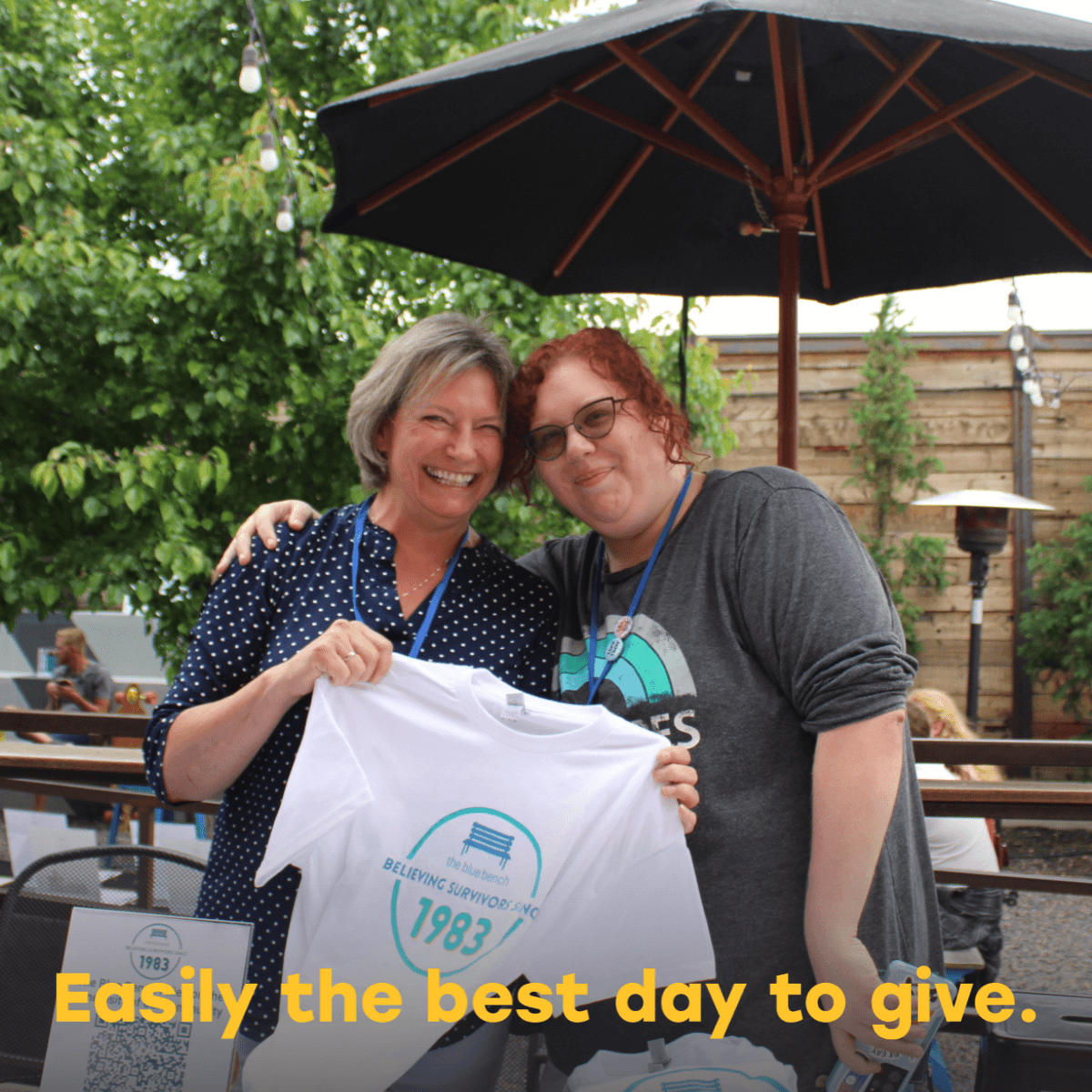 Colorado Gives Day is a day dedicated to the spirit of generosity and charitable giving, encouraging people to support and give back to their communities.
From November 1 to December 5, you can make a huge difference.
- Create an individual giving campaign and become a Colorado Gives Day ambassador for The Blue Bench!
- Set up a recurring donation to have your second donation matched by CO Gives up to $100.
- Participate in the "Corporate Challenge." This can be done by companies of any size. All you need to do is create a group fundraising page so employees can donate to our organization. The first 100 companies that raise $1,000 will be matched $1,000 by CO Gives.
Support The Blue Bench in our mission to eliminate sexual assault. Your donation can be a beacon of hope and change lives. Together, we can make a lasting impact and create a safer, more supportive community. Give today!