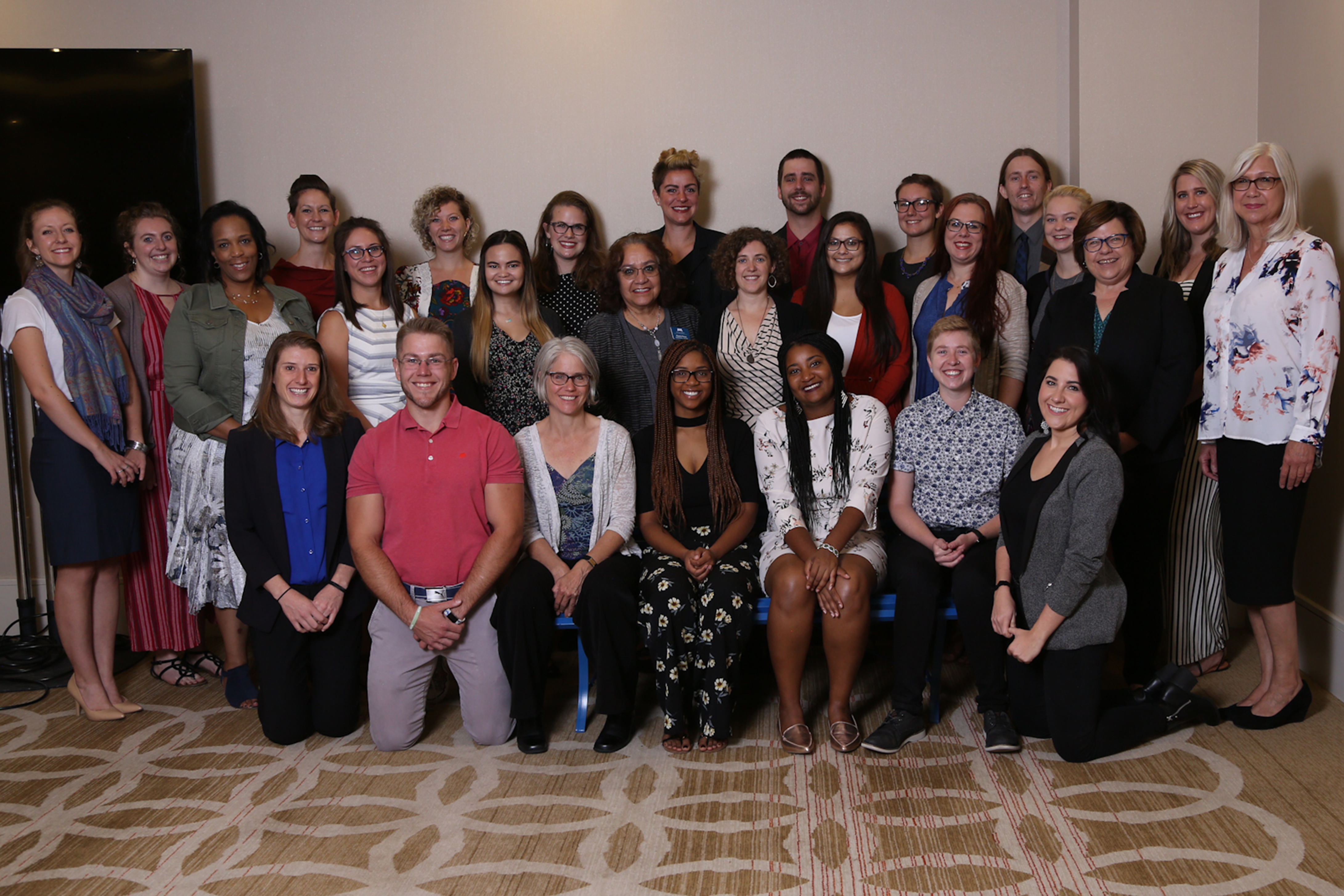 Administrative
---
Client Services
---
Prevention & Education
Director of Prevention & Education

Susie Roman

Education: Masters in Gender and Women's Studies - University of British Columbia, Vancouver, BC

Susie joined The Blue Bench team as the Director of Prevention and Education in 2014. She is responsible for expanding scientifically-supported approaches to prevention and education through community collaboration and effective communication strategies. She brings with her 13 years of experience in non-profit programming and workshop facilitation in the fields of sexual violence and mental health.

Prior to her current position, Susie served as the director of programs at the National Eating Disorders Association (NEDA) where she translated her passion for program development and evaluation into high impact public education and support resources for individuals and families affected. She has extensive experience as a campus sexual violence prevention workshop facilitator through the Sexual Assault Support Center in Vancouver, B.C. and the University of Illinois at Urbana-Champaign.

Recipe for Self-Care: When not working, Susie is off picking up new hobbies and enjoying the mountains with friends and family.

Caroline Yates

Education:
Bachelor of Arts in Sociology/Religious Studies - The College of William and Mary, Williamsburg, VA

Caroline is the Prevention Coordinator at The Blue Bench. In this role, she coordinates program logistics, working closely with schools and community groups to schedule The Blue Bench's "Pathway to Prevention" programs and developing relationships with community partners. She also works in curriculum development and data collection, gathering data to assess program outcomes and areas for growth. She continues to facilitate Prevention workshops, with a particular penchant for the middle school curriculum.

Previously, Caroline was a Canvass Director for Grassroots Campaigns, Inc. in Philadelphia, PA and locally, working with a variety of national non-profits to raise funds and community awareness. She first began working at The Blue Bench in the canvass department and returned as a Prevention Specialist in October, 2014. Since then Caroline has taken on numerous roles within the organization including Prevention Specialist and Development Assistant.

Recipe for Self-Care:
Caroline enjoys singing with Safonia, a local women's choir and running.
---
Community Outreach
Sarah Stapp

Education:
Bachelor of Arts in Anthropologys - University of Texas at Austin, Austin, TX

Sarah runs the Canvass Department for The Blue Bench where she manages a diverse staff who perform year round community outreach to ensure survivors have access to the crisis hotline and counselling programs. Her team engages public support for these programs through organizing financial contributions and recruiting volunteers.

Prior to joining The Blue Bench, Sarah did community organizing around environmental issues, including educating the public about water and air quality legislation. She has also been involved in extensive outreach and education around LGBTQ identities and experiences with the Peers for Pride Program. After five years of direct organizing and outreach Sarah is happy to be at The Blue Bench working to change the conversation around sexual violence one person at a time.

Recipe for Self-Care: Coming Soon