Closing the curtain on sexual violence at music festivals
by Meghan Bellamy
The past few months have been a groundbreaking time for survivor voices. Sexual assault is being recognized and addressed in places that it never has before, and we are starting to see change happen. However, while most of us aren't closely involved with Hollywood, politics or media, there are common, public spheres where sexual assault is rampant and needs to be addressed: concerts and music festivals.
Whether it is at a concert at Red Rocks or at Telluride Bluegrass Festival, one of the things we sign up for when we buy a ticket is a place amongst a crowd. This can be the best part for some people as it adds to the excitement, but it can also reduce the likelihood of consent in any physical or intimate act.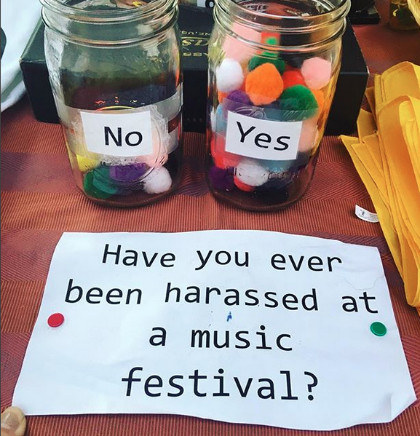 The Bravalla Festival in Sweden received a lot of negative press this summer due to its 27 reported sexual assault cases. In response, many other festivals, such as Lollapalooza, began to make their sexual assault and harassment policies more public and accessible on their website, but is addressing sexual assault "bad for business"?
"They are marketing this kind of, 'temporary utopia'," Matt Walsh of Chicago-based organization Our Music My Body explained.  "It promotes this closeness. You have to be dancing with people; you have to be drinking more than you feel comfortable. There are all these things and this element of peer pressure involved that complicates it."

This 'temporary utopia', inherent anonymity, and high intoxication levels (of both parties) are all tools we know perpetrators use to facilitate sexual assault. Furthermore, in an environment that promotes such closeness, each attendee falls victim to a certain kind of mob psychology, which is that of touching, dancing, and intimacy. But in many cases this level of physical interaction may not be consensual, due to the idea that it is rarely asked for in such a setting.
---
What are festivals doing to create change?
Our Music My Body has had to work very hard to get the attention of festivals. "It has always been some random, champion of the cause who gets us these opportunities," co-founder Kat Stuehrk explained.
When the campaign is present, they are able to make suggestions about policies. While some of these may be well received and even implemented, there is an element of inevitable defensiveness from the festival's side.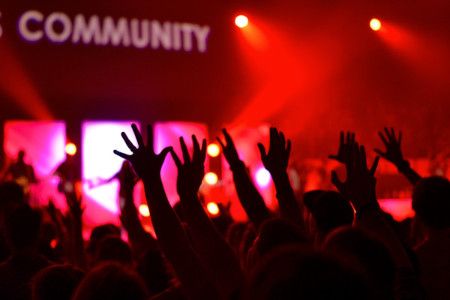 That is not to say, however, that music festivals don't see the benefit of actively fighting sexual violence. The Soul Rebel Music Festival in Boulder just hosted their 16th Annual event, which benefited MESA (Moving To End Sexual Assault). In metro Denver, The Blue Bench trains staff at bars, music venues, clubs and more to recognize perpetrator behavior and learn strategies to intervene on behalf of patrons using Safe Bars, a curriculum founded by Collective Action for Safe Spaces in Washington D.C.
"You get to be a better place in the world that needs better places," said Streets of London Pub co-owner and recent Safe Bars participant, Peter Ore. "I mean, if that doesn't speak to you, then you should probably shut your bar down."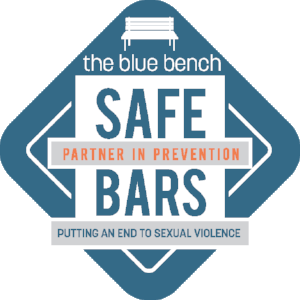 One of the most impactful ways we can minimize rape culture in a community setting is to educate about bystander intervention. Bystander intervention gets more complicated in a festival setting. Due to the high level of stimulation, it can be difficult to notice when a scenario calls for intervention, which is why sexual assault prevention is especially successful when it focuses on friends calling out friends.
Interactions with men and women at booths prove the necessity and effectiveness of such a method at music festivals and venues. Kat verbalized, "Some of the men we have talked to don't realize just how frequent and constant of an issue it is."
In a setting as chaotic as a festival there are many elements of social interaction that are relatively uncontrollable. In many cases it is the intention to drink, to do drugs, and to maintain closeness with fellow attendees. If we reduce the glorification of that culture at music festivals, it is likely that we can reduce issues of sexual assault and harassment.
---
To learn more about the Safe Bars program or to suggest a bar or venue to receive the training, click HERE.