Be a safe place for survivors.
Be part of the community conversation.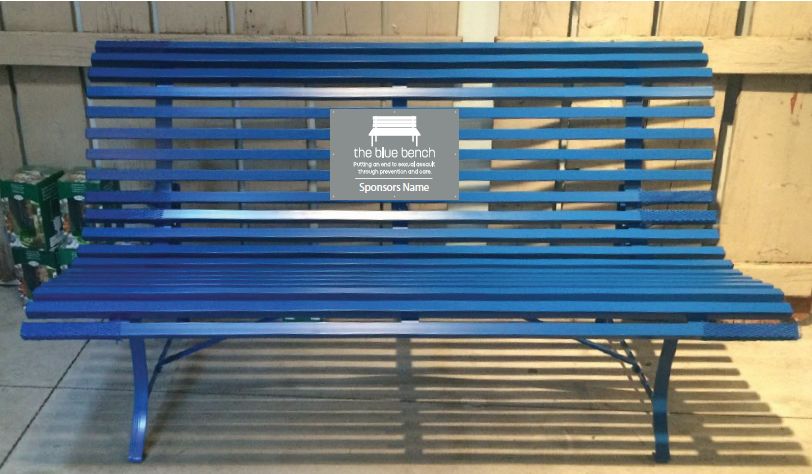 OUR GOAL

---

The Blue Bench, metro Denver's only comprehensive sexual assault prevention and support center, is proud to announce The Blue Bench Campaign, which aims to place 40 blue benches at schools, businesses, government agencies and more as a way of identifying those who are committed to ending sexual violence in our community and providing support to victims of sexual assault.

Each blue bench will display information about accessing services at The Blue Bench, helping us share the message that The Blue Bench is a safe place for the community and survivors alike.

We imagine a community with a blue bench on every corner, where the community can come together for conversation and where survivors feel supported, believed and able to heal.

YOUR SUPPORT

---

Your $2500 gift as a Community Partner will provide you with a high-quality blue bench, sturdily and handsomely constructed of long-lasting, weather-resistant aluminum and stainless steel. Your bench comes from Birdsall & Co., a local garden boutique on South Broadway in Denver.

You can place your personalized blue bench on your corner, in your lobby, foyer, garden, or even sponsor a bench at another location of your choice such as a school.

Your support of the campaign demonstrates your belief in, and support of our mission to eliminate sexual assault and diminish the impact it has on individuals, their loved ones and our community through comprehensive issue advocacy, prevention and care.


RECOGNITION

---

The role of a Community Partner is an important one and we believe you should be recognized for it. Your purchase of a blue bench includes the following:

     +The Blue Bench Campaign plaque branded with your company name or logo, suitable for display in your office, lobby or home

     +Recognition on The Blue Bench website

     +Recognition in The Blue Bench annual report

     +Recognition via social media

     +Recognition in our monthly newsletter (30,000+ readers)
For more information about supporting The Blue Bench Campaign as a Community Partner--or to reserve one of a limited number of benches for 2020 -- contact Chase Whisenhunt at 303.329.9922 ext. 316 or cwhisenhunt@thebluebench.org.